About Us
---
Just Yoga was established in 2006. At Just Yoga, we believe "Yoga is for everyone". Here is a blissful space. As soon as you step through our doors, let go of your busy day...and give yourself permission to come in to a more serene and peaceful place. We've created an atmosphere of serenity and stillness for your practice in a space that is also friendly and inviting. We are a community of yoga teachers and students supporting each other in the practice of yoga and in the spirit of "oneness".
All of Just Yoga's teachers are caring and qualified teachers.We love to teach yoga and we're always striving for our classes to be fun, informative and sometimes challenging. This is not just a "lifestyle" for us. We are committed to the yogic journey and our hope is that you have a positive and uplifting experience every time you come to your mat.
We look forward to having you join us soon. 
Om Shanti.
Instructors
---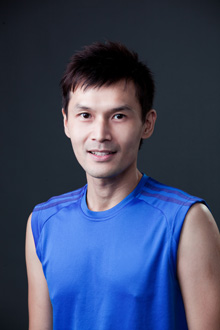 JEFF
Jeff has been teaching yoga for almost 12 years. He is a certified yoga instructor from Shivanandra Kendra Teacher Training Course. Further deepening his understanding of yoga, he has visited the major pilgrimage center of India- Rishikesh. After visiting the holy place, he realized that yoga is not just fitness training, but it is a way to lead to the state of supreme happiness through regular practice of asana and meditation.
See more.
He has taught in different corporate environments, yoga studios and homes(private teaching). He specializies in Hatha yoga, Vinyasa Yoga, Restorative Yoga Therapy and Pranayama.
TANE
Tane began her practice of yoga in 2002 and became certified to teach yoga in 2005. To enhance her practice, she has visited India several times and she strongly believes that yoga makes the mind-body connection. She conducts customized corporate classes as well as teaching Hatha Yoga, Hatha Flow and Vinyasa Yoga. She also seeks to integrate her yoga practice and teaching with Reiki.
See more.
Tane completed her prenatal yoga and kids yoga training in 2009. She has conducted countless successful Pre and Postnatal workshops since then. She believes that birth is blessed, and her hope is to assist women in having a healthy pregnancy and birth experience.
Reiki Healer